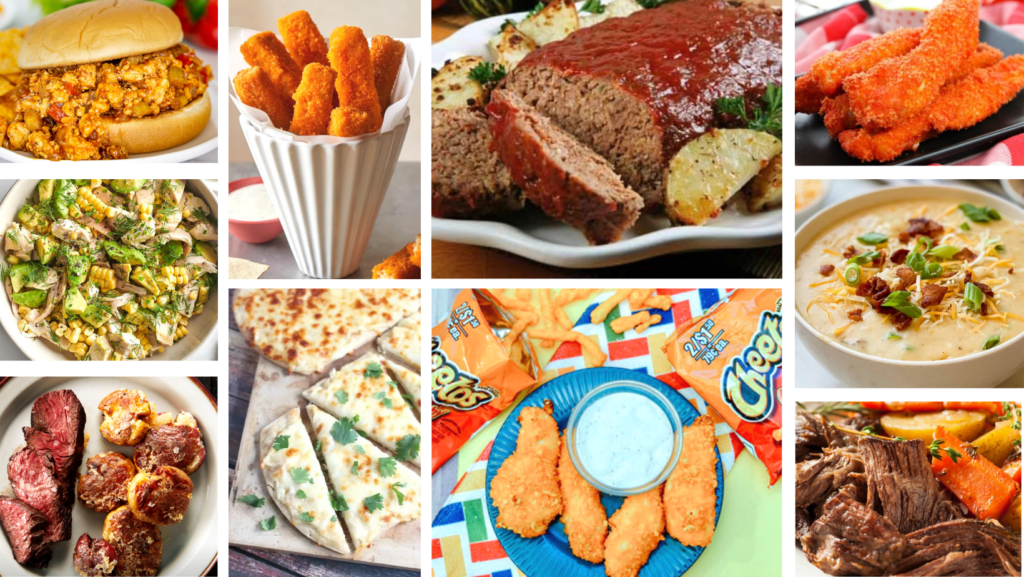 Hectic nights call for easy dinners, and what could be easier than 3-ingredient dinner recipes? Yes, they're just as easy as they sound, and yet still as delicious as recipes that require more components. There are so many other things you could be doing than messing around in the kitchen trying to put meals together. 3-ingredient dishes are versatile, filling, and oh, so convenient. Take a look at our favorite recipes below, as well as 5 budget-friendly meal prep tips to make cooking even easier!
5 Budget-Friendly Meal Prep Tips:
1. Use What You Already Have
We often think grocery shopping and meal prepping go hand in hand, and while you may have to pick up a few things at the grocery store, make sure to use what you already have first. Check everything in your fridge, freezer, and pantry to make sure you're not forgetting anything. Build your meals around the foods you already have so you only have to buy what you need to round out your meals.
2. Use Vegetarian Proteins
Meat is often the most expensive part of a meal. Cut that cost by stocking up on vegetarian proteins. Foods like tofu, beans, and legumes are all very affordable and do a great job of filling you up and keeping you satisfied. You don't have to cut out meat completely, but substituting a few meals a week with vegetarian proteins will make a big difference to your final grocery bill.
3. Keep Your Eye Out for Sales
Certain foods, such as shrimp, fresh salmon, chicken breast, and cheese are notoriously expensive. Keep your eye out for sales on these foods and take advantage when they come around. Freeze what you can to use down the road for future meals!
4. Buy Frozen Fruits and Vegetables
Buying fresh fruits and vegetables all the time definitely makes your grocery bill more expensive. Frozen fruits and vegetables are affordable and delicious and you can use them in a variety of meals. Use frozen fruit on oatmeal, in parfaits, and in smoothies and smoothie bowls. Frozen vegetables are awesome for soups, stir-fries, and frittatas.
5. Plan Your Meals Ahead of Time and Make a Grocery List
Being prepared before your trip to the grocery store is key to staying on budget. Choose the meals you'll be making in advance, and stick to recipes that have similar ingredients, as well as recipes that have minimal ingredients. There are lots of 3-ingredient dinner recipes you can make every night of the week – just check out our list below!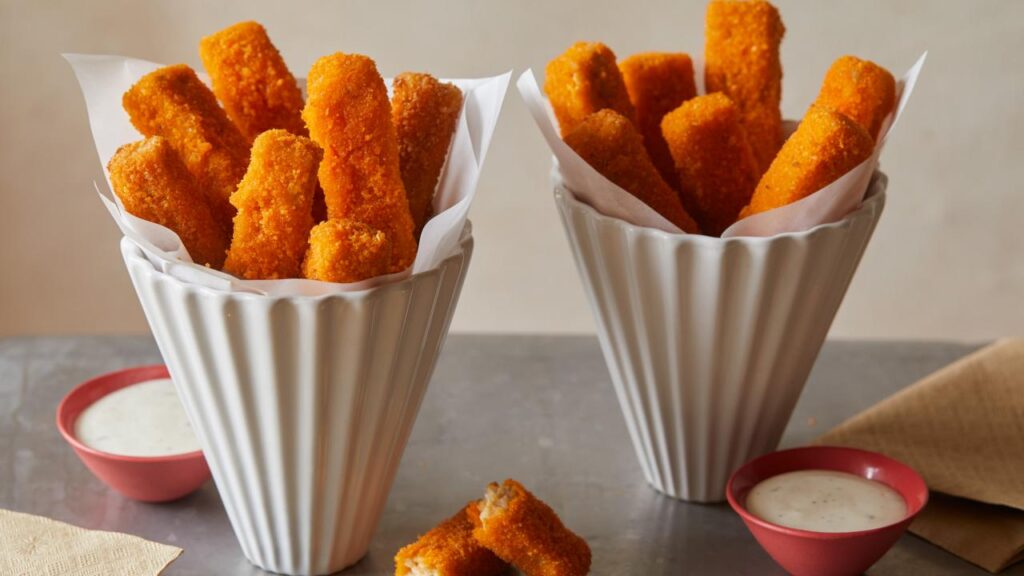 10: Cheetos Chicken
Chicken + Crunch Cheetos + Eggs
I can tell you that this is a great dinner for picky eaters. Kids love Cheetos chicken!
Cheetos Chicken is a simple meal idea that kids go crazy for. If you struggle to get your kids to sit down to eat dinner, try this!
Ingredients:
Chicken
Eggs
Cheetos
Instruction : 
First, you'll crush some Cheetos into crumbs. You can do this by hand the old fashion way or the way I like to do it which is in the food processor. (There is something just so satisfying about the food processor.)
Then, in a shallow bowl or container, beat an egg. Next, you'll cut your chicken and dip it in the egg, then the Cheetos. Bake it at 350 for about 30 minutes. Voila!
PLEASE USE THE NEXT PAGE BUTTON  TO CONTINUE READING
SAVE IT FOR LATER IN PINTEREST