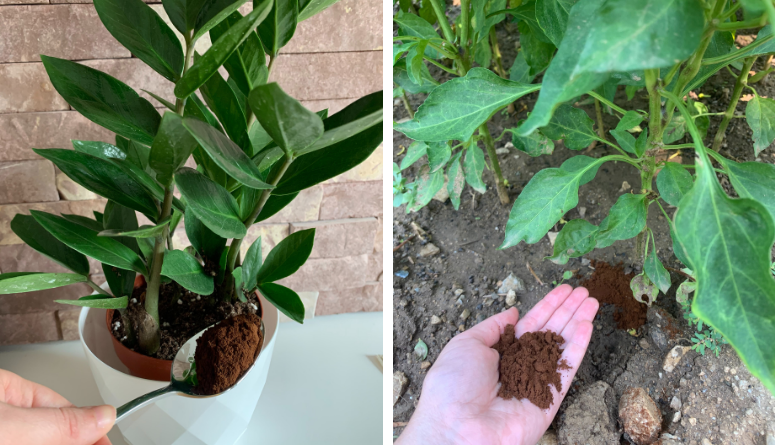 There are so many ways how to use coffee grounds in the garden. So instead of throwing away any leftovers from freshly brewed coffee, you might as well put it to good use by using it in your garden. Read on to learn some of the most interesting ways to use coffee grounds in the garden.
1. Acid-Loving Plants
Used or spent coffee grounds being used as natural plants fertilizer
If you have acid-loving plants in your garden, then sprinkle the coffee grounds on them. Coffee can help to make the soil acidic, which is exactly what these plants need in order to grow. Regularly supplying your acid-loving plants with coffee grounds can make them grow healthily.
2. Aeration
Compacted soil can be a problem for the plants growing in your garden. Since the soil is compressed, the roots of the plants won't be able to get the nutrients that they need. So pour coffee grounds on the soil to help break the soil up. This process is called aeration. Small holes will then be created after breaking up the soil. As such, nutrients, oxygen, and water can now easily get into the roots of the plants.
PLEASE USE THE NEXT PAGE BUTTON  TO CONTINUE READING
SAVE IT FOR LATER IN PINTEREST