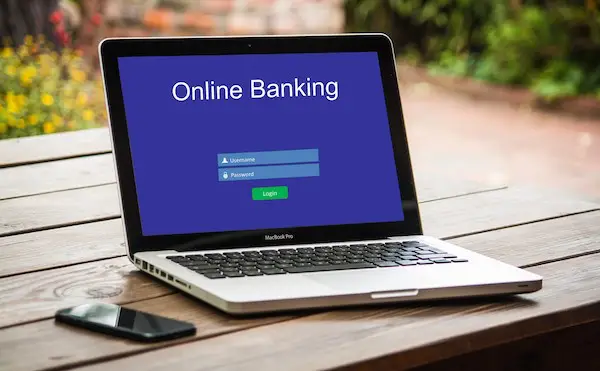 In recent years, online banking has continued to grow as banks offer more and more online and mobile banking services. In fact, 73% of banking customers use online banking at least once a month. Similarly, 59% use mobile banking at least once a month.
With this rapid rise in popularity comes some concerns for bank account holders. Luckily, it is easy to avoid the most common online banking mistakes. We'll take a look at what to keep an eye on and how you can make online banking a breeze.
1. Login Safety Mistakes
One of the most common banking mistakes is not having adequate safety measures set for online banking services. You should never use auto-login features. This can make it too easy for someone else to access your account.
Instead, use a password or biometrics login on your phone. If possible, you should also use two-factor authentication to ensure additional safety.
It's also important to choose a unique username and password, one that you do not use anywhere else. Your bank may be taking strict online security measures but other websites you use may not.
If a hacker finds out your password on another website and then learns that you have used it in multiple places, they could have easy access to everything, including your bank account. For similar reasons, you should also change your password regularly, so if a security breach does occur your account is not at risk for long.
Speaking of passwords, it is imperative that your bank account password is very strong. Use a mixture of uppercase and lowercase letters, symbols, and numbers. Make sure it's not easy to guess either.
2. Unsecure Online Access
How you access your online bank account is also important. This is particularly true if you plan on accessing your online bank in public or through a device you don't own.
Don't bank on public wi-fi if you can avoid it. You also shouldn't use public computers. Even if you log out completely, hackers can still record keystrokes to gain access to your accounts.
When using your bank's website, make sure the web address includes "https://". The "s" is important as it indicates that there are extra security features protecting you.
If you want to download your bank's app, make sure it is the official one. Download it via iTunes or Google Play. You may even be able to download it through your bank's website. Either way, make sure your phone is also protected with a strong password too.
PLEASE USE THE NEXT PAGE BUTTON  TO CONTINUE READING
SAVE IT FOR LATER IN PINTEREST